A Little About 3 Oregon Tribal Casinos - They're All Different!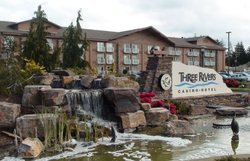 For sure when it comes to state of the art gaming and accommodation Las Vegas really does appear to exudes a strong pulling power over the gamblers psyche, after all there's only one Vegas, right? What if an equally uplifting experience were available? With a little imagination could the Oregon tribal casinos offer a similar type gratifying experience, albeit in a slightly different surround?
Looking towards Northwest US there are two Native Indian establishments in Northern California, however when considering the Oregon tribal casinos, one is almost spoiled for choice with a selection of nine one could visit. Each casino listed on oldcampcasino.com is operated by its very own Native American Tribal Council and each is its own sovereign nation. Here are three casinos to consider, each different from the other.
Three Rivers Casino & Hotel
If one's looking for a coastal casino in Oregon that packs in a range of activities and amenities for their Northwest getaway, they'll find all their needs amply catered for here at the Three Rivers Casino & Hotel. Situated on Highway126 in Florence, Oregon, as well as all the standard table games and slots, there's a choice of five different restaurants, as well as having an onsite ice cream parlor too!
Chinook Winds Casino Resort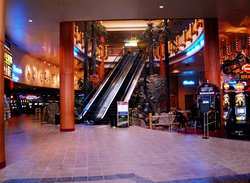 For those looking for a memorable resort experience, here's something Vegas won't offer, an ocean front view at the Chinook Winds Oregon Casino! With a choice of several restaurants to dine at, live entertainment golfing and gaming, an all-encompassing adventure awaits all who visit Lincoln City, Oregon.
Wildhorse Resort & Casino
The Wildhorse Resort & Casino located in Pendleton, Oregon is situated next to the Tamástslikt Cultural Institute. For those wanting to take in some of the heritage of the Walla Walla, Cayuse and Umatilla Tribes, this wonderful history museum by opening its doors to the public, presents a wonderful opportunity for an insight into their traditions, both past present and future.
All the regular games are available to play at the casino, including, Blackjack, Roulette, Craps, Bingo, Keno & Poker. Now one really can experience the best of both worlds and see first-hand what USA and Canadian tribal casinos have on offer, with plenty to learn about their people and customs too. With all the favorite games close by as well, a fun time awaits the happy adventurer, expect the unexpected!