Indian Head Casino The Jewel of Oregon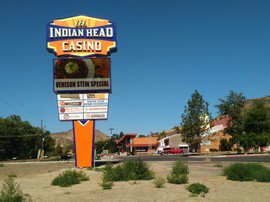 When gambling is the topic, the first place that many would consider going to is the Sin City - Las Vegas. This is only to be expected as this posh and lavish city is known for being the heart of the gambling world. However, you surely wouldn't expect that there are other places in the United States where you'll have an equally exciting waging experience from a brick and mortar establishment. In fact, you'll surely be shocked to find that the modern yet native appeal of the Oregon State is where you'll find such an exciting experience. Gambling in Oregon has certainly taken off and with it, came the rise of numerous brick and mortar waging establishments that would make you feel like you're in Vegas.
At Old Camp Casino, there are many places in the Oregon Coastal State where you'll be able to find impressive Indian Casino games and brick and mortar Casinos. One of which is a Warm Springs Oregon Casino which is the Indian Head Casino.
Indian Head Casino
Just like any other casinos in Oregon state and Washington, Indian Head Casino is an Oregon tribal casino and in this case, the tribe that can be found on Warm Springs. The funds are aimed to help the tribes in the confederation, showcasing the noble goal behind the establishment of such an exquisite place.
You'll surely find yourself completely blown away the moment you lay your eyes on the Indian Head Casino. Its external design is something that would remind you of the fishing culture of the tribes in Warm Springs but of course, packed in a modern and more stunning twist.
The Gaming Floor in Indian Head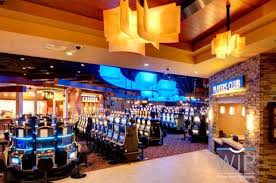 You'll surely find yourself more than satisfied with the array of games available in this establishment. Not only is the space gargantuan as though you're in a Las Vegas Establishment, they also got you covered when it comes to diverse waging games you want to engage in. You'll find yourself with plenty of classic to modern slot machines and at the same time, you'll also find the place laden with diverse table games that would allow you to have an even more exciting experience. Whether you want a taste of the experience of Poker, Blackjack, Roulette or more - Indian Head would surely be able to provide you with the game you prefer.
Promotions
Indian Head definitely knows how to pique the interest of its visitors and even make them want to go back to the place the second, third or the nth time around. They have impressive sets of promotions that you'll surely grow fond of and they provide new bonuses and events for you to enjoy from time to time. In this place, you'll never run out of things to be excited about as you'll be welcomed with open arms in an environment where you'll have lots of opportunities to rake in some nice profits at the end of the day.
Dining in Indian Head
After a long day of hard work in the waging floor, you'll surely find yourself wanting to fill your tummy with scrumptious dishes. This is even more of a fact if you've managed to win some cash on the floor. The place also has topnotch restaurants that will be able to satiate your cravings for all sorts of food. Whether you want to eat some grilled foods in Tule Grill, have a casual dining experience in Cottonwood Restaurant or even drink with your friends in 777s Lounge - there's no doubt that you'll be able to complete your day with these dining establishments.
Indian Head has it all and like the Seven Feathers Casino Resort, offers great games and services. They have an exquisite structure that stays true to their culture, an impressive set of games for you to enjoy along with superb restaurants for you to dine in with your friends or even family. With such amazing benefits on top of giving you the opportunity to have fun gambling and even potentially win - there's simply no reason for you not to visit this supreme place.